Mon, Mar 20, 2023
Labs for Astronomy 101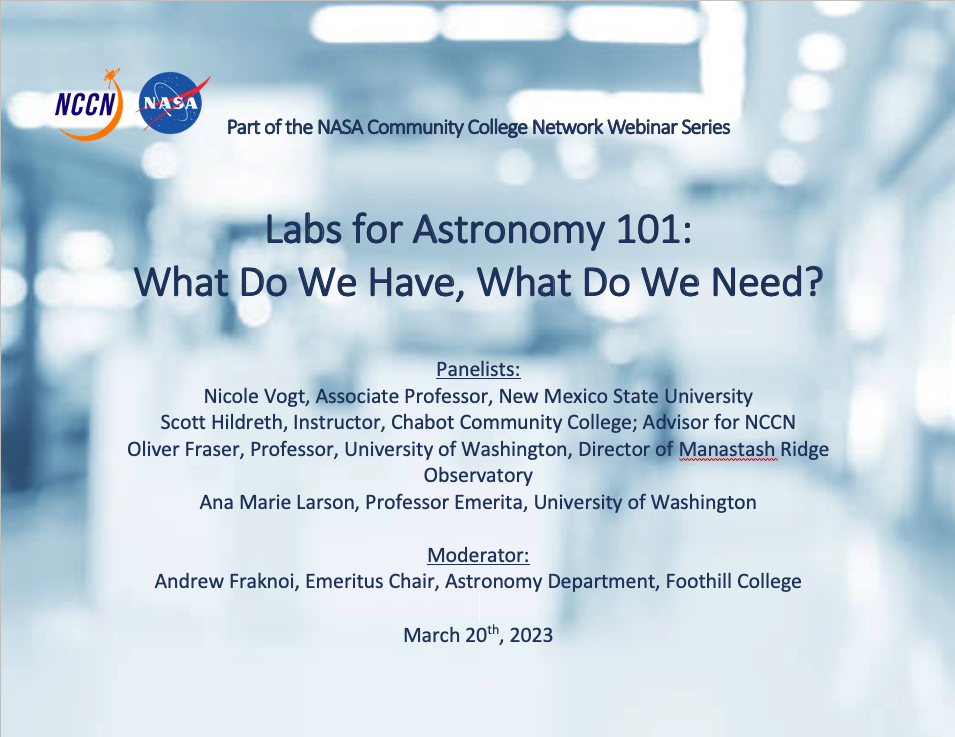 Do you need new labs for your class, or do your labs need need to be refreshed? Join a panel of community college astronomy professors discuss the life of labs and share new ideas to add more and exciting labs your class.
Did you miss this event ??
The recorded video link will be emailed to all community college instructors for later viewing.