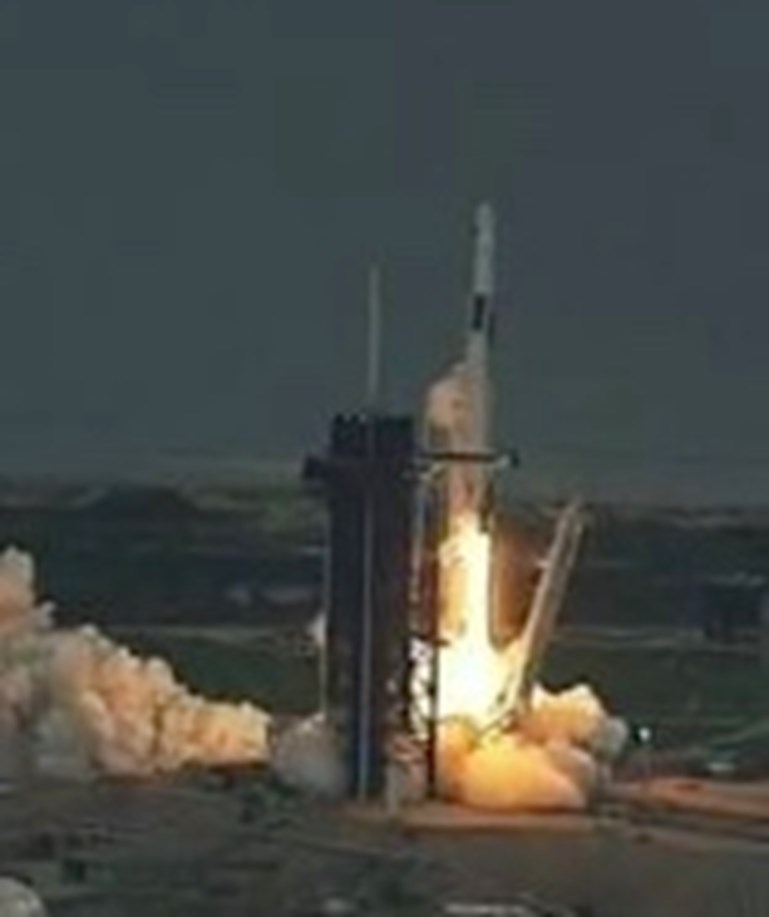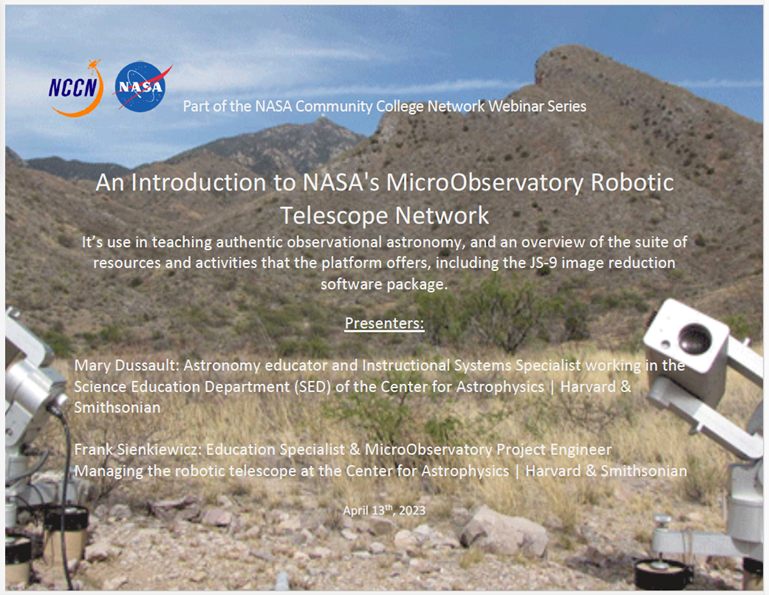 Mon, Mar 20, 2023
Labs for Astronomy 101
Do you need new labs for your class, or do your labs need need to be refreshed?
Join a panel of community college astronomy professors discuss the life of labs and share new ideas to add more and exciting labs your class.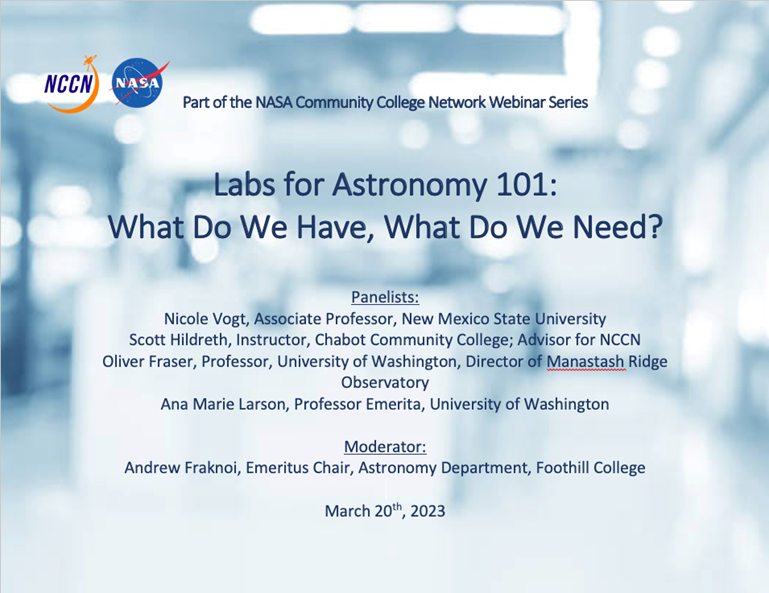 Sat, Mar 18, 2023
Become a NASA Partner Eclipse Ambassador !
Do you love eclipses and want to share the wow of space science with your community? Apply to become a NASA Partner Eclipse Ambassador!
In 2023 and 2024, two eclipses will be happening across the United States. In an exciting new partnership, Undergraduate Students and Amateur Astronomers will engage their local communities, providing solar viewing glasses as well as context for underserved communities off the central paths.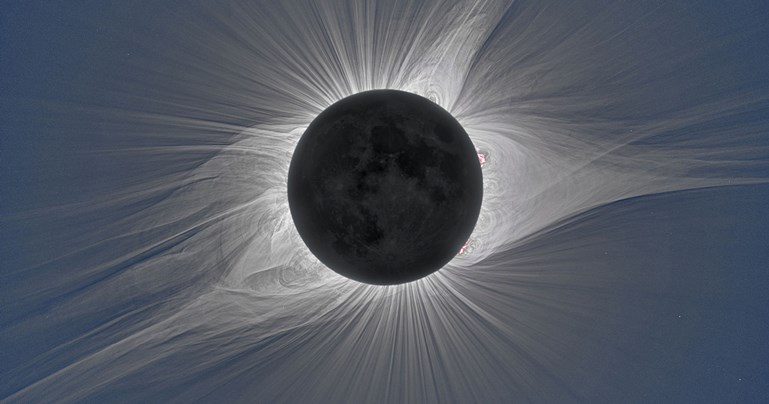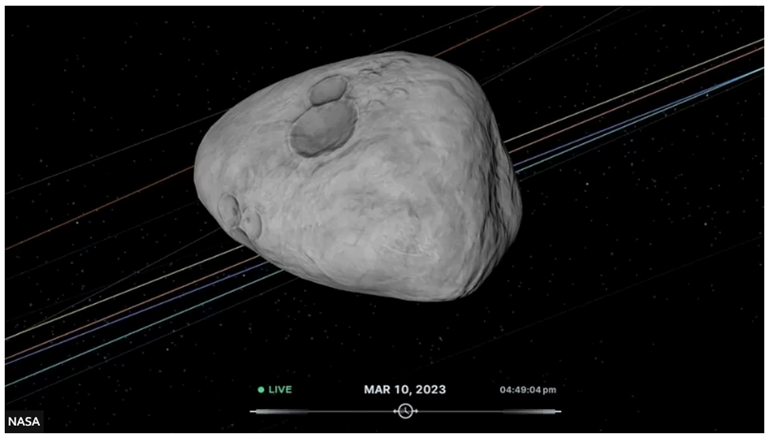 Sun, Jan 22, 2023
Green Comet ZTF
Discovered in 2022, Comet C/2022 E3 (ZTF) may be visible to northern observers during the end of January to early February.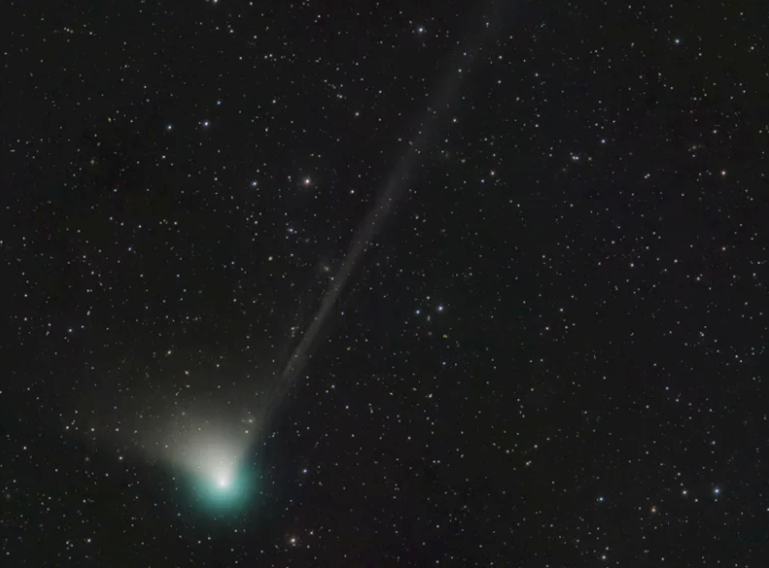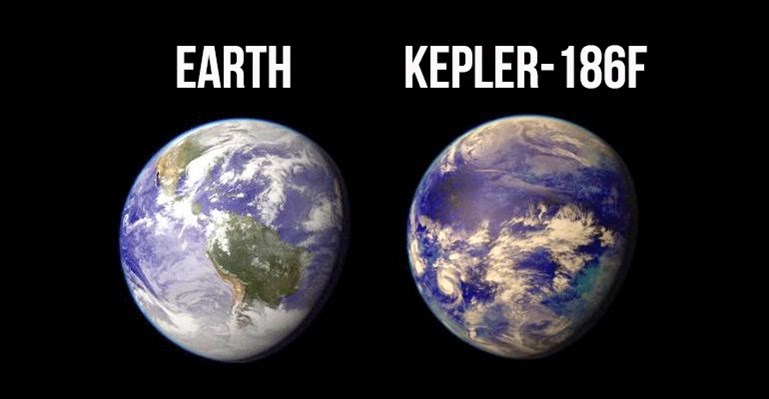 Fri, Nov 04, 2022
Artemis I Mission
Artemis I Moon Rocket Arrives at Launch Pad Ahead of Historic Mission - Nov 4, 2022.     

Follow along as NASA prepares for the historic Artemis I Mission to establish a sustainable presence on the Moon to prepare for missions to Mars.